The long and short about The Discovery Of The Week
Omigod!
I can't believe this. I actually have a
fan site
!
I feel very loved now :)
With Love,
Sibeh Sian
P.S. I was reading my past entries, and thought that I've probably not done Sushi Eating Friend justice with her previous pic. So here's a more suitable one: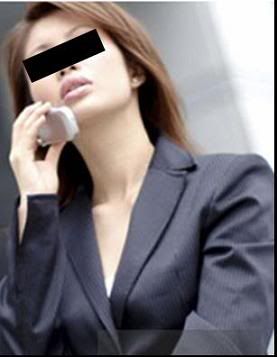 I am Woman, hear me roar!
You can read about her profile
here
if you are interested.