The long and short about The Brave Boy
Ok people, no more indecent pictures of Nerd, I promise. I reckoned if he ever finds out about this blog I will be in serious trouble. Heh.
Anyway, I made a major discovery over the weekend: it is cool to fight in your underwear. Before your imagination starts running wild again, I am of course referring to
300
.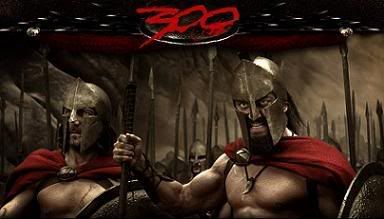 I have quite a few things to say about this movie, and the first thing is that this movie is not really for kids. The reason is because the show is M18, and the ushers might stop you from entering the theatre if you are below 18. Which leads me to the second thing that I want to say: the ushers at Orchard Cineleisure are not doing their jobs. I was expecting to be asked for my IC at the point of entry, so I was shocked when they admitted me with a smile after checking my ticket. Can't they tell that I could be 16 or 17?!?! Very unprofessional, those ushers.
The third thing I have to say about 300 is that it made me feel very, very guilty for not jogging the past few weeks. I have no idea how they did it, but all the guys in the show had six packs vs my One Pack. I also noticed they had bigger neh nehs that the girls. I know this because the guys were perpetually naked from waist-up, and because the girls were curiously braless. I was also surprised that waxing was in vogue in ancient Greece because despite popular notions, all the ang mos in the show were not hairy, haha.
But above all the superficial stuff I learnt from the show, I learnt one very, very important lesson. And that is that when faced with a great challenge and seemingly insurmountable odds, we should not give in, and should instead face our challenges head on. In fact, I got to apply that lesson that very evening.
Mum:
Sian, faster go clean up your room, it's very messy.
Me:
Later then I go clean lah, I want to watch finish the TV first.
Mum:
. . . .
Mum:
YOU BETTER FASTER GO CLEAN YOUR ROOM NOW!!!!
Sometimes, it's wiser to give in to the oppressors. Sigh.
With Love,
Sibeh Sian