The long and short about How I Met Ms Tan
Some people, you know you will end up falling in love with the very moment your eyes met. A similarly twisted logic applies to me and Ms Tan: the moment I laid my eyes on her in the interview room, I knew she will be a pain in my backside for a very, very long time.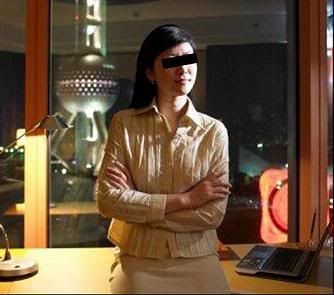 I crush balls for fun
For the past two nights, I have been working till nine plus, alone, in that
possibly haunted office
. I have Ms Tan to thank for the wonderful OT because there is a big project coming up, and she needed to rush home after
her dog called to say she's sick.
Maybe I only have myself to blame for getting pushed around. About eight months back, I was getting really desperate because I haven't been able to score an interview since that
faux pas with the ang mo advertising firm
. Then I received a call from this company and was asked whether if I can attend an interview in the very same afternoon. Needless to say, I said yes.
Ms Tan:
Since you are able to make it for the interview despite the last minute notice, I take it that you are still unemployed?
Me:
Yes Mdm.
Ms Tan:
I must warn you that in this company, employees are expected to work extra hours without pay.
Me:
Yes Mdm.
Ms Tan:
I noticed you like to say 'yes' a lot. Are you a 'yes' man?
Me:
(Ponders for a while)
Yes Mdm.
Passive is my middle name.
With Love,
Sibeh Sian