The long and short about The Super Star
Nerd and I woke up extra early to go to Toa Payoh Central yesterday. We were there for a very important reason.
We were there to become
Super Stars
.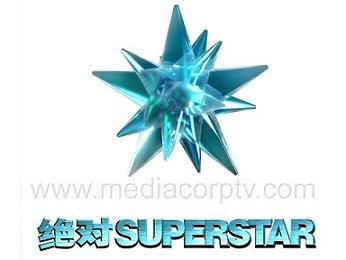 In preparation for the contest, Nerd and I have been practicing a lot in KTVs. In fact, I have a whole range of Grasshopper song-and-dance routines to unleash on national TV. I also have assurances from the Chinese cooked food auntie that she will cast her sacred votes for me. I reckon with my singing, dancing, and auntie-charming abilities, I can be the complete package. They might even sponsor me for free plastic surgery too.
Then we saw the sibeh long queue, and decided to adjourn to Ya Kun for breakfast instead.
Sibeh long queue
When I reached home, my mum berated me for wasting my time. Fighting back my tears, I tried explaining to her that being a singer has always been a lifelong dream for me, and nothing, absolutely nothing, will stop me from realizing that dream. I also gave her a very passionate rendition of Grasshoppers' 宝贝对不起, but she wasn't impressed. Sigh.
But maybe she is right. Maybe I really am not made for Project Superstar. I hate to admit this, but I felt really fugly yesterday, standing in a sea of teenagers trying to look like they just stepped out of a Taiwanese drama serial. The even sadder thing is that I also can't make it for Campus Superstar, because I'm not schooling, and also not Superband, because I don't know how to play an instrument.
So I'm crossing my fingers that they will organize this contest one day:
I am so going to be rich and famous one day :)
With Love,
Sibeh Sian