The long and short about The Things I Do For My Friends
A lot of my friends have commented that I am a very stingy and unhelpful person. But really, they couldn't be more wrong. While I am admittedly stingy to myself, I am most generous and helpful when it comes to friends.
For example, as part of my preparation as Sushi Eating Friend's make-believe boyfriend, I have decided to go for a makeover. In fact, I went to a Japanese salon to get my hair done last night.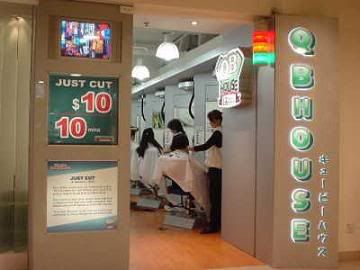 I love things Japanese
I knew the stylists were Japanese because I was greeted by 'Konichiwa's the moment I stepped into the salon, and because they had Ayumi Hamasaki's CD on. Very professional. I was doubly impressed when it dawned upon me that my hair stylist was bilingual when she asked "What kind of hair you want to cut huh?"
The office is buzzing around with World Cup fever recently, and I happened to have a football magazine which I
took
borrowed from a colleague. So I showed her a picture of this rather hamsen ang mo who was in the mag:
If you cut your hair short like me, you will be manly too
I promptly dozed off to sleep because I had a long day at work. I also felt very assured by the Japanese auntie's "No problem".
Then I woke up around 10 minutes later, and discovered that the Japanese have a very unique way of interpreting photos because instead of Michael Owen, I looked like this instead: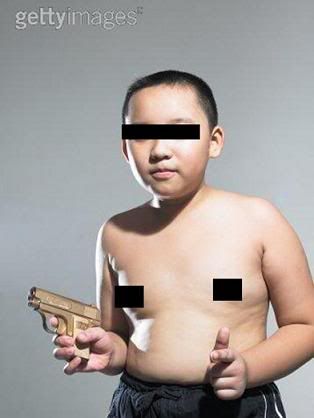 Very, very short hair
I was shocked to see how short it was, but no one was more shell-shocked than Sushi Eating Friend. Her first comment upon meeting me for dinner, after staring at the top of my head for a few seconds, was "I think I'll try to find someone else for the D&D".
Alas, it's hard being a generous and helpful friend. But at least I got a free comb from the salon. Heh.
With Love,
Sibeh Sian