The long and short about The Start Of My Healthy Lifestyle
I'm not sure if it's just my imagination, but Nerd has been looking kind of downcast ever since he reported for work this morning. He even made several trips to the loo by himself, which was very odd. Maybe he ate something bad for breakfast.
By the way, I have something major to tell you guys: I have signed up for the Big Walk that's coming up this Sunday. I swear this has got everything to do with my resolve of getting fit, and nothing to do with the cute girl at the registration counter. Heh.
To prep myself for the big event, I have been climbing the stairs at the MRT station instead of using the escalators. I will also be bringing two 1.5 litre bottles' worth of 100 Plus and a can of Pringles, just in case I get hungry or thirsty along the way. I am also looking forward to the
free
Carl Jr meal that Sushi Eating Friend promised if I manage to complete the arduous event
Man, I feel so fit now. If I keep this up, maybe I'll end up with a body like this one day: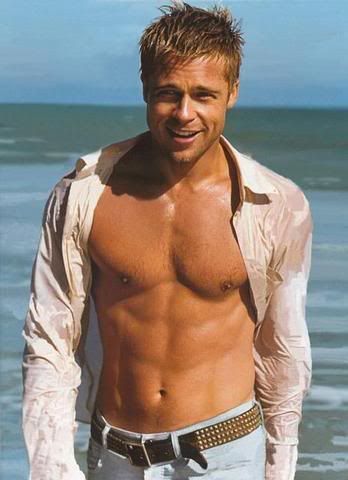 Go ahead. Worship me!
With Love,
Sibeh Sian